《Tungsten》钟澄专刊:钨及相关金属的多种应用》
期刊:Tungsten

微信原文:点击链接阅读微信原文
1.Editorial
标题:Preface to the special issue on on diverse applications of tungsten and related metals
作者:Cheng Zhong*(钟澄,天津大学)
DOI:10.1007/s42864-021-00103-8
2.Review papers
2.1
标题:The role of tungsten‑related elements for improving the electrochemical performances of cathode materials in lithium ion batteries
作者:Yong-Qi Sun, Weng Fu, Yu-Xiang Hu, James Vaughan*, Lian-Zhou Wang*(王连洲,《Tungsten》副主编,澳大利亚昆士兰大学)
DOI: 10.1007/s42864-021-00083-9
Fig. 1 Schematic diagram of the utilization of tungsten and related elements to improve the electrochemical performances of layered structure cathode materials
2.2
标题:Modification strategies of Li7La3Zr2O12 ceramic electrolyte for high-performance solid-statebatteries
作者:Jian-Shuai Lv, Shao-Ke Guo, Yan-Bing He*(贺艳兵,清华大学深圳研究生院)
DOI: 10.1007/s42864-021-00102-9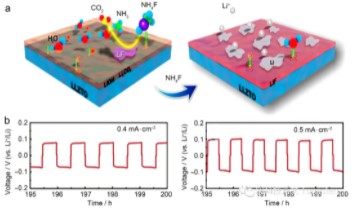 图2 a Schematic illustration showing the conversion from residual-Li-contaminatedLLZTO to LiF-coated LLZTO by NH4F treatment. b Enlarged voltage profiles of Li/modified-LLZTO/Li cell [1].
[1] Duan H, et al. Angew. Chem. Int. Ed.2020; 59: 12069
2.3
标题:Progress and perspective of vanadium‑based cathode materials for lithium ion batteries
作者:Yang-Yang Zhou, Zi-Ying Zhang*(张子英,上海工程技术大学), Hui-Zhen Zhang, Yang Li , Ying Weng
DOI:10.1007/s42864-021-00101-w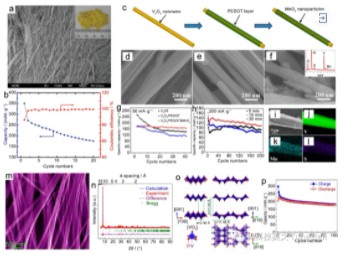 图3 几种V2O5纳米正极材料的结构与电化学性能[2-4]
[2] Zhai TY, et al. Adv Mater. 2010;22(23):2547. [3] Mai LQ, et al.Nano Lett.2013;13(2):740. [4] Su DW, et al. ACS Nano. 2013;7(12):11218.
2.4
标题:A review on recent developments of vanadium‑based cathode for rechargeable zinc‑ion batteries
作者:Yan Wu, Tian-Yi Song, Li-Na Chen* (陈丽娜,哈尔滨工业大学(深圳))
DOI:10.1007/s42864-021-00091-9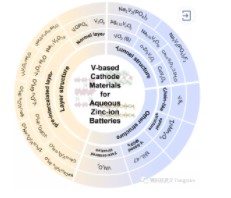 图4 锌离子电池用典型钒基材料晶体结构[5-7]
[5] Ming F, et al. ACS Energy Lett. 2018;3(10): 2602. [6] Liu Y, et al. ACS Nano. 2019;13(10):12081. [7] Zhu Q, et al. J Mater Chem A. 2020;8:10761.
2.5
标题:Recent advances in the recovery of transition metals from spent hydrodesulfurization catalysts
作者:Jian-Zhang Wang, Hao Du, Afolabi Olayiwola, Biao Liu, Feng Gao, Mei-Li Jia, Ming-Hua Wang, Ming-Lei Gao , Xin-Dong Wang, Shao-Na Wang*(王少娜,中科院过程工程研究所)
DOI:10.1007/s42864-021-00095-5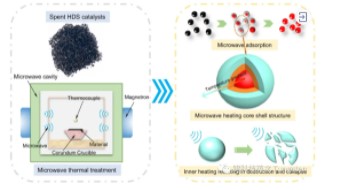 Fig. 5 废催化剂微波焙烧原理图[8]
[8] Yang C, et al. J Anal Appl Pyrol. 2018;135:169.
2.6
标题:Revisiting the efect of molybdenum on pitting resistance of stainless steels
作者:Yang-Ting Sun , Xin Tan, Long-Lin Lei, Jin Li*(李劲,复旦大学), Yi-Ming Jiang
DOI:10.1007/s42864-021-00099-1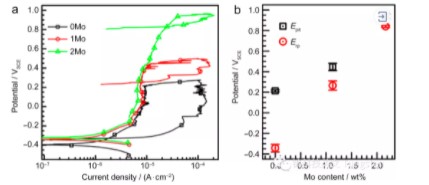 图6 a Cyclicpotentiodynamic polarization curves of 0Mo, 1Mo, and 2Mo alloys measured. b Average pitting and repassivationpotentials with standard deviation values (scatter band) of the alloys [9]
[9] Heon-Young H, et al. Met Open Access Metall J. 2018; 8: 653.
3.封面文章
标题:Hydrogen peroxide enabled two‑dimensional molybdenum trioxide nanosheet clusters for enhanced surface Li‑ion storage

作者:Han Wei, Hao-Yu Yang, Xiao-Qi Zhang, Jian-Feng Zhu*, Peng-Peng Qiu*, Wei Luo*(罗维,《Tungsten》青年编委,东华大学)
DOI:10.1007/s42864-021-00093-7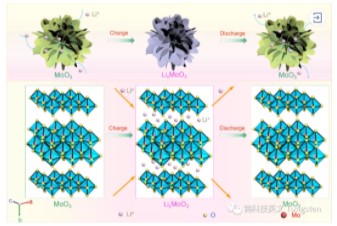 图7 MoO3的储锂机制示意图
4.原创文章
4.1
标题:Tungsten and arsenic substance fow analysis of a hydrometallurgical process for tungsten extracting from wolframite
作者:Yuan-Lin Chen, Xue-Yi Guo, Qin-Meng Wang*(王亲猛,中南大学), Qing-Hua Tian, Shao-Bo Huang, Jin-Xiang Zhang
DOI:10.1007/s42864-021-00090-w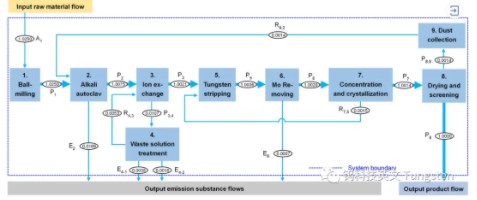 图8 黑钨矿高压碱分解流程钨元素物质流量图
4.2
标题:Crack analysis in Ti‑6Al‑4V alloy produced by selective laser melting
作者:Hui-Yan Zhang, Yan-Hui Liu*(刘延辉,上海工程技术大学), Zhi-Wei Li, An-Hui Xiong, Ke Li, Jia-Yun Fu
DOI:10.1007/s42864-021-00100-x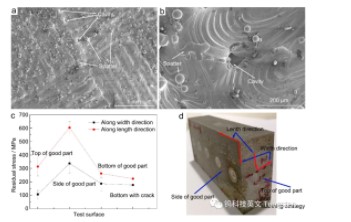 图9 SEM image of a, b SLM body surface, c the residual stress distribution at the SLM body and d the residual