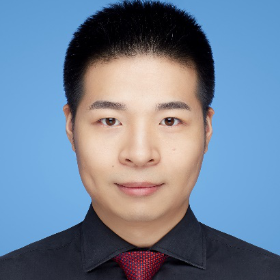 郭永先,博士研究生,2020年中国科学院大学(化学研究所)获得博士学位,师从赵进才院士、车延科研究员。目前研究方向为超分子自组装路径复杂性的研究、荧光法检测气相环境污染物的研究。现在已发表SCI论文12篇,其中一作9篇(含共一)。
科研项目
1.国家自然科学基金青年基金,基于后合成修饰策略制备新型COFs用于荧光法检测化学战剂的研究,30w, 2022.01-2024.12
2.山东省自然科学基金青年基金, 环加成反应修饰的亚胺键COFs用于荧光法检测化学战剂,15w,2022.01-2024.12

代表论文:
1.Yongxian Guo, Aoli Wu, Changkun Qiu, Fayuan Ge, Yifei Jiang, Yanjun Gong,* and Qiongzheng Hu,* Force-Induced Molecular Isomerization for the
Construction of Multicolor Luminescent Segmented Molecular Crystals, Adv. Optical Mater. 2022, 10, 2101794

2.Yanjun Gong+, Yongxian Guo+, Fayuan Ge, Wei Xiong, Jie Su, Yang Sun, Chuang Zhang, An-Min Cao, Yifan Zhang,* Jincai Zhao,* and Yanke Che,* Light-
Driven Crawling of Molecular Crystals by Phase-Dependent Transient Elastic Lattice Deformation, Angew. Chem. Int. Ed. 2020, 59, 10337 –10342

3. Yongxian Guo, Yin Liu, Yanjun Gong, Wei Xiong, Chuang Zhang,* Jincai Zhao, and Yanke Che,* Kinetic Control of a Self-Assembly Pathway towards Hidden Chiral Microcoils, Chem. Eur. J. 2019, 25, 7463-7468.
4. Yongxian Guo, Yanjun Gong, Lubin Qi, Yan'an Gao, Li Yu, A polyoxometalate-based supramolecular chemosensor for rapid detection of hydrogen sulfide with dual signals. J. Colloid Interf. Sci. 2017, 485, 280-287.
5. Yongxian Guo, Yanjun Gong, Yan'an Gao, Jianhong Xiao, Tao Wang, and Li Yu*, Multi-stimuli Responsive Supramolecular Structures Based on Azobenzene
Surfactant-Encapsulated Polyoxometalate. Langmuir, 2016, 32, 9293-9300.

6. Yongxian Guo, Qiongzheng Hu, Chen Wang, Ling Zang, Li Yu*, Fabrication of Biocompatible, Luminescent Supramolecular Structures and Their Applications in the Detection of Dopamine. Langmuir, 2018, 34, 9195-9202.