RSC主编推荐:有机领域精彩文章快览(免费阅读原文)
英国皇家化学会(RSC)是一个超过175年历史的面向全球化学家的非营利会员制机构,旗下拥有44种期刊,其中很多在化学领域有很高影响力。为了进一步帮助广大读者追踪科技前沿热点,X-MOL团队与英国皇家化学会合作,推出英国皇家化学会期刊主编推荐的精彩文章快览,本期文章属"有机领域",英文点评来自英国皇家化学会期刊的主编。如果大家对我们的解读有更多的补充和点评,欢迎在文末写评论发表您的高见!
Chemical Science (IF: 9.556)
1. Synthesis of ethanol from aryl methyl ether/lignin, CO2 and H2
Chem. Sci., 2019, Advance Article
DOI: 10.1039/C9SC03386F
Researchers in China have developed a method to synthesise ethanol from CO2 and H2 and lignin, or aryl methyl ethers derived from lignin. The turnover number of ethanol was as high as 135 and ethanol was the only liquid product. This provides a new strategy to produce ethanol, which is a very important chemical, from renewable resources.
Open Access(可免费阅读原文)
扫描或长按二维码,识别后直达原文页面,或点此查看原文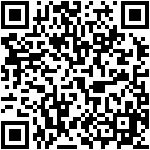 2. Reaction mechanism, norbornene and ligand effects, and origins of meta-selectivity of Pd/norbornene-catalyzed C–H activation
Chem. Sci., 2019, Advance Article
DOI: 10.1039/C9SC04720D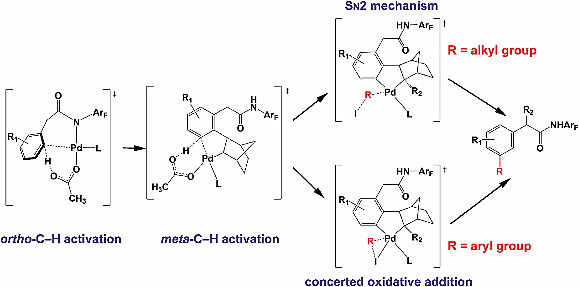 Scientists at Jiaotong University in China and Masahiro Ehara have investigated the detailed mechanism, selectivity and norbornene and ligand effects in a Pd/norbornene-catalysed meta-selective C–H activation and alkylation reaction. Although this reaction has been well used, the mechanism of the reaction is not clear. Here the authors present a thereotical study to deepen the understanding of this reaction, which will be very useful for experimental chemists.
Open Access(可免费阅读原文)
扫描或长按二维码,识别后直达原文页面,或点此查看原文

Organic Chemistry Frontiers
(IF: 5.076)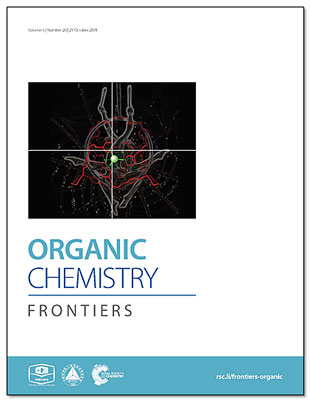 1. Oxidant-controlled divergent transformations of 3-aminoindazoles for the synthesis of pyrimido[1,2-b]-indazoles and aromatic nitrile-derived dithioacetals
Org. Chem. Front., 2019, 6, 3355-3359
DOI: 10.1039/C9QO00847K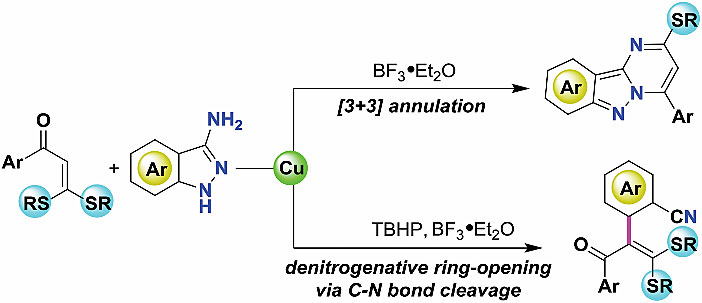 The oxidant-controlled divergent reactivity of 3-aminoindazoles is presented herein. Diverse functionalized pyrimido[1,2-b]-indazole derivatives were obtained with good yields via a Lewis-acid promoted [3 + 3] annulation reaction between ketene dithioacetals and 3-aminoindazoles. When the reaction was performed using the Cu/[O] catalytic system, new reactivity for the ring-opening of 3-aminoindazoles via C–N bond activation was achieved, which enables the olefinic C–H arylation of ketene dithioacetals under mild conditions.
限时免费阅读原文,登录后可下载
扫描或长按二维码,识别后直达原文页面,或点此查看原文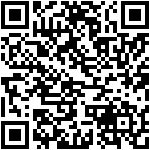 2. Synthetic approach to skeletally diverse nitrogen heterocycles from dicyano-2-methylenebut-3-enoates
Org. Chem. Front., 2019, 6, 3321-3326
DOI: 10.1039/C9QO00509A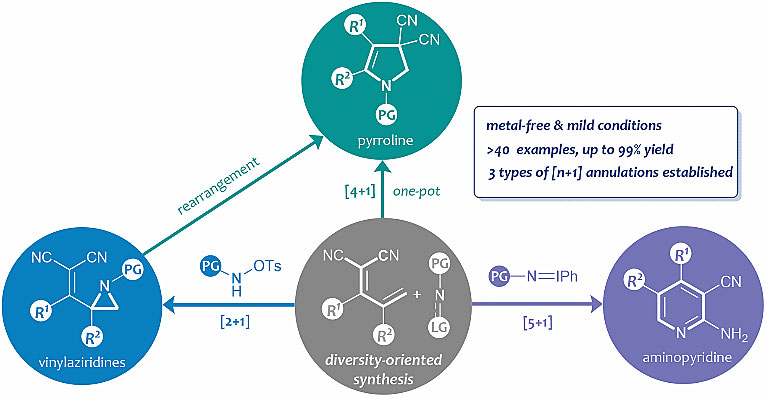 The [2 + 1], formal-[4 + 1] and [5 + 1] annulations of electron-deficient dienes with ambiphilic nitrogen reagents were developed on the basis of a similar vinylogous aza-Michael addition. These synthetic approaches enable the divergent synthesis of several interesting heterocyclic skeletons, such as vinylaziridines, pyrroline and 2-aminopyridines, from easily accessible starting materials under mild conditions.
限时免费阅读原文,登录后可下载
扫描或长按二维码,识别后直达原文页面,或点此查看原文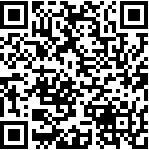 Chemical Communications
(IF: 6.164)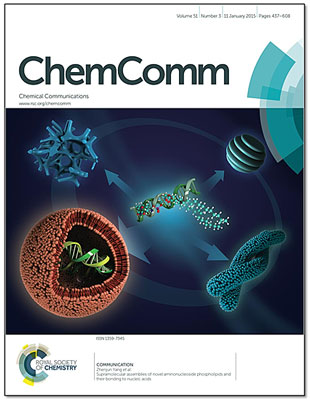 1. Catalytic selective mono- and difluoroalkylation using fluorinated silyl enol ethers
Chem. Commun., 2019, Advance Article
DOI: 10.1039/C9CC07677H

The judicious incorporation of a fluoroalkyl moiety often brings about beneficial effects on the properties of bioactive molecules. Consequently, efficient methods for selective fluoroalkylation are much sought after in drug discovery. Despite significant achievements in trifluoromethylation, selective mono- and difluoroalkylation is still undeveloped. Catalytic functionalization of fluorinated silyl enol ethers (FSEEs) emerges as a fruitful approach for the diversity-oriented synthesis of value-added α-mono or difluoroalkylated ketones. In this feature article, we detail our efforts in developing catalytic selective mono- and difluoroalkylation reactions using FSEEs. Specifically, we highlight our findings such as activating FSEEs by amines for catalytic enantioselective synthesis, taking advantage of the often observed high activity of FSEEs over the non-fluorinated analogues for reaction development, and the influence of C-F‧‧‧H-X interactions on reactivity and selectivity.
限时免费阅读原文,登录后可下载
扫描或长按二维码,识别后直达原文页面,或点此查看原文