RSC主编推荐:能源领域精彩文章快览(免费阅读原文)
英国皇家化学会(RSC)是一个超过175年历史的面向全球化学家的非营利会员制机构,旗下拥有44种期刊,其中很多在化学领域有很高影响力。为了进一步帮助广大读者追踪科技前沿热点,X-MOL团队与英国皇家化学会合作,推出英国皇家化学会期刊主编推荐的精彩文章快览,本期文章属"能源领域",英文点评来自英国皇家化学会期刊的主编。如果大家对我们的解读有更多的补充和点评,欢迎在文末写评论发表您的高见!
Chemical Science (IF: 9.556)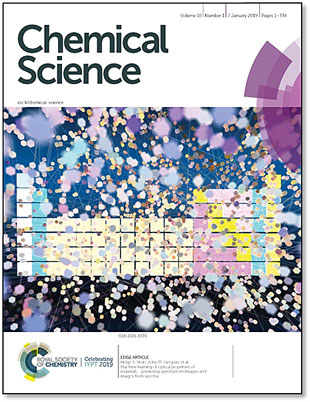 1. A fluorinated alloy-type interfacial layer enabled by metal fluoride nanoparticle modification for stabilizing Li metal anodes
Chem. Sci., 2019, Advance Article
DOI: 10.1039/C9SC01845J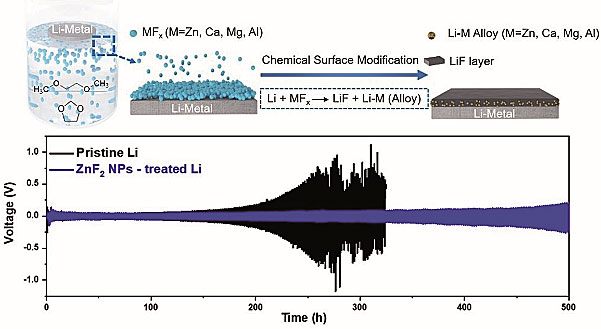 Researchers from the University of Science and Technology of China have reported a fluorinated alloy-type interfacial layer that can enhance the performance of lithium metal anodes and inhibit the growth of undesirable lithium dendrites for applications in lithium metal batteries. The layer is fabricated on the surface of a lithium metal anode by ex situ chemical modification using highly dispersible metal fluoride nanoparticles.
Open Access(可免费阅读原文)
扫描或长按二维码,识别后直达原文页面,或点此查看原文

2. An exceptionally stable octacobalt-cluster-based metal–organic framework for enhanced water oxidation catalysis
Chem. Sci., 2019, Advance Article
DOI: 10.1039/C9SC03224J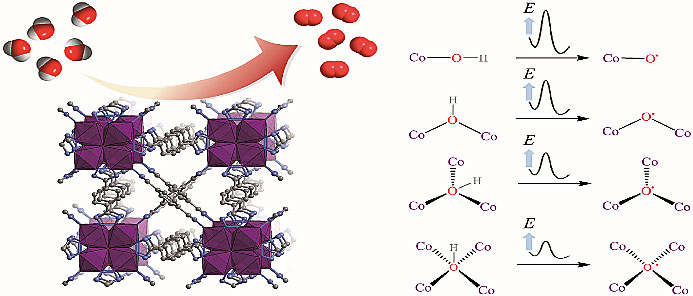 A team of scientists at Sun Yat-Sen University in China have developed a metal–organic framework with high stability, durability and catalytic activity for water oxidation. The catalyst is electrically driven with an overpotential of 430 mV at 10 mA cm−2and photodriven with a turnover frequency of 16 s-1 and 12 000 cycles, making it the best catalyst for water oxidation reported to date.
Open Access(可免费阅读原文)
扫描或长按二维码,识别后直达原文页面,或点此查看原文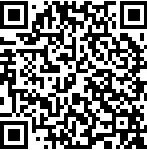 Energy & Environmental Science (IF: 33.25)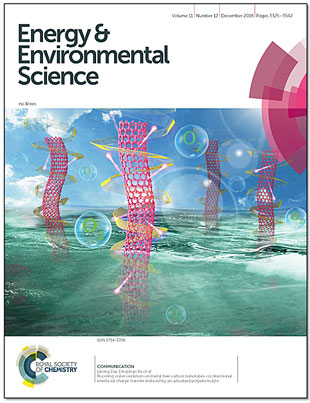 1. 3D Printing of highly textured bulk thermoelectric materials: mechanically robust BiSbTe alloys with superior performance
Energy Environ. Sci., 2019, Advance Article
DOI: 10.1039/C9EE02044F

In this work, p-type BiSbTe bulk materials with a strong preferential orientation were prepared by selective laser melting (SLM) technology combined with thermal explosion. The material attained the peak ZT value of 1.1 at 316 K in the building direction (BD), which is a 65% higher value than measured perpendicular to the BD, and even slightly larger than the maximum figure of merit ZT of the zone-melted (ZM) material.
限时免费阅读原文,登录后可下载
扫描或长按二维码,识别后直达原文页面,或点此查看原文

2. A multi-objective optimization-based layer-by-layer blade-coating approach for organic solar cells: rational control of vertical stratification for high performance
Energy Environ. Sci., 2019, Advance Article
DOI: 10.1039/C9EE02295C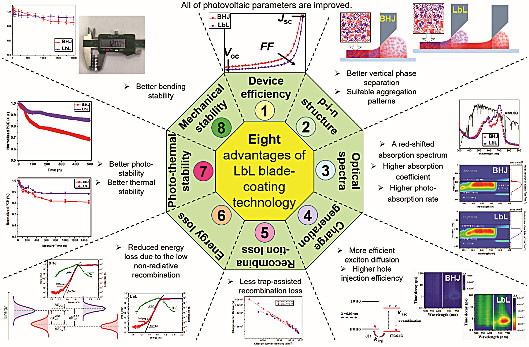 In this study, the bulk heterojunction (BHJ) and layer-by-layer (LbL) processing strategies are compared via the doctor-blade coating technology because it is a roll-to-roll compatible high-throughput thin film fabrication route. The study of multiple target parameters demonstrates that the LbL blade-coating approach is a promising strategy to effectively reduce the efficiency-stability gap of organic solar cells and even a superior alternative to the BHJ method in commercial applications.
限时免费阅读原文,登录后可下载
扫描或长按二维码,识别后直达原文页面,或点此查看原文

Sustainable Energy & Fuels (IF 4.912)
1. Operation of proton exchange membrane (PEM) fuel cells using natural cellulose fiber membranes
Sustainable Energy Fuels, 2019, Advance Article
DOI: 10.1039/C9SE00381A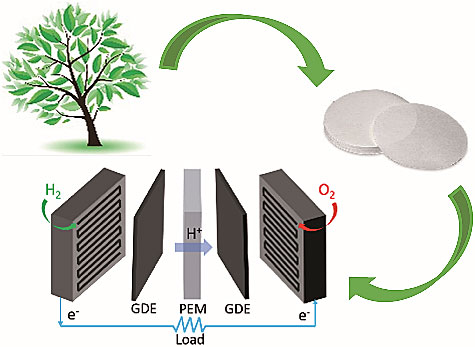 This work details the preparation, characterisation and operation of proton exchange membrane fuel cells (PEMFCs) primarily composed of cellulose by simply using 1.5-micron cellulose filter paper and impregnating it with a 10% Nafion solution or immersing the paper in RDP liquid. The membrane electrode assemblies (MEAs) incorporating the as-prepared membranes exhibit a maximum output power of 23 mW cm−2 at 80°C for the cellulose/Nafion membrane or 10 mW cm−2 at 60°C for the cellulose/RDP membrane with only 0.1 mg cm−2 Pt loading on the anode and cathode, when operated in air.
限时免费阅读原文,登录后可下载
扫描或长按二维码,识别后直达原文页面,或点此查看原文

2. Hybridizing amorphous NiOx nanoflakes and Mn-doped Ni2P nanosheet arrays for enhanced overall water electrocatalysis
Sustainable Energy Fuels, 2019, Advance Article
DOI: 10.1039/C9SE00396G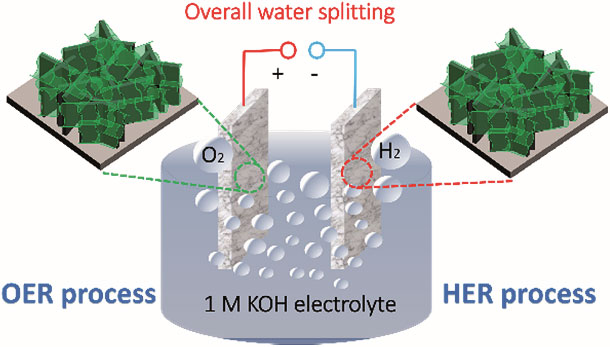 In this study, a series of hierarchical core–shell hybrid nanostructured bifunctional electrocatalysts have been successfully synthesized by electrodepositing amorphous nickel oxide nanoflakes (A-NiOx) on the surface of crystalline Mn-doped Ni2P nanosheet arrays (Mn5-Ni2P). The optimal sample exhibits quite low overpotentials for the HER (55 mV) and OER (255 mV) to afford a current density of 10 mA cm−2 in alkaline electrolyte. Moreover, the two-electrode water electrolysis device only requires a small cell voltage of 1.54 V to deliver 10 mA cm−2 and shows no obvious attenuation for 20 hours.
限时免费阅读原文,登录后可下载
扫描或长按二维码,识别后直达原文页面,或点此查看原文