RSC主编推荐:材料领域精彩文章快览(免费阅读原文)
英国皇家化学会(RSC)是一个超过175年历史的面向全球化学家的非营利会员制机构,旗下拥有44种期刊,其中很多在化学领域有很高影响力。为了进一步帮助广大读者追踪科技前沿热点,X-MOL团队与英国皇家化学会合作,推出英国皇家化学会期刊主编推荐的精彩文章快览,本期文章属"材料领域",英文点评来自英国皇家化学会期刊的主编。如果大家对我们的解读有更多的补充和点评,欢迎在文末写评论发表您的高见!
Chemical Science (IF: 9.556)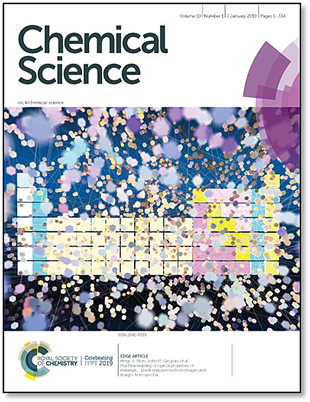 1. A sterically hindered asymmetric D–A–D' thermally activated delayed fluorescence emitter for highly efficient non-doped organic light-emitting diodes
Chem. Sci., 2019, Advance Article
DOI: 10.1039/C9SC01686D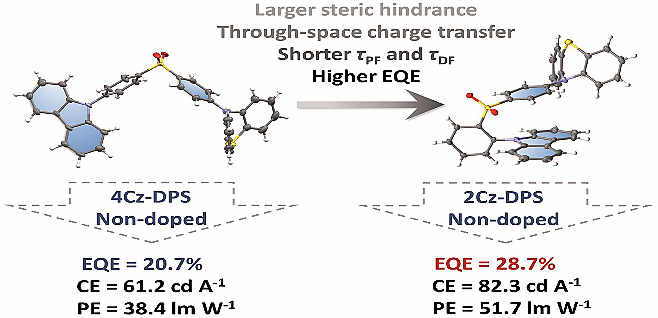 A team of scientists in China have reported a new design strategy for thermally activated delayed fluorescence (TADF) materials which can be used for high-efficiency and low-cost OLEDs. Linking donor and acceptor groups at the ortho-position gives a spatially close D–A interaction, resulting in reduced vibrations and suppressed non-radiative pathways. One of the emitters designed by the team exhibits a record-high EQE of 28.7% compared to existing non-doped OLEDs.
Open Access(可免费阅读原文)
扫描或长按二维码,识别后直达原文页面,或点此查看原文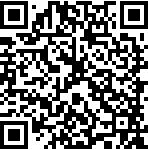 2. A symbiotic hetero-nanocomposite that stabilizes unprecedented CaCl2-type TiO2 for enhanced solar-driven hydrogen evolution reaction
Chem. Sci., 2019, Advance Article
DOI: 10.1039/C9SC01216H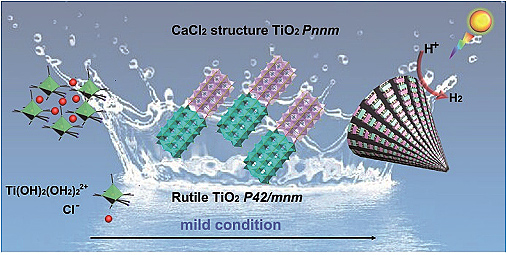 Researchers at Jilin University have designed a new symbiotic hetero-nanocomposite that contains an unprecedented CaCl2-type titania phase inter-grown with rutile TiO2, which exhibits enhanced performance for solar-driven hydrogen evolution. Through a tight connection by edge dislocations with rutile TiO2, a CaCl2/rutile TiO2 heterojunction forms which has a high reduction capacity and charge separation efficiency, leading to a water splitting activity far superior to that of P25, the commercial benchmark photocatalyst.
Open Access(可免费阅读原文)
扫描或长按二维码,识别后直达原文页面,或点此查看原文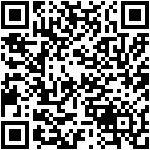 Materials Horizons (IF: 14.356)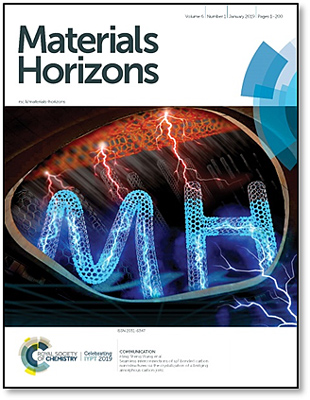 1. Digging for topological property in disordered alloys: the emergence of Weyl semimetal phase and sequential band inversions in PbSe–SnSe alloys
Mater. Horiz., 2019, Advance Article
DOI: 10.1039/c9mh00574a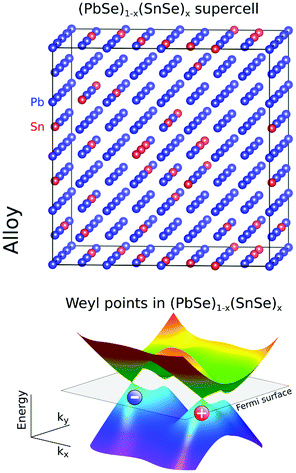 Topological properties are enabled and protected by symmetry. Yet, to realize these properties in real materials researchers have broadened databases to include alloys. Do topological properties survive if alloy disorder comes into play? In this work, we have demonstrated for substitutionally random alloys a new concept of a fully-atomistic, topological description, which can restore all local symmetry breaking effects due to alloy disorders, without assuming in advance an averaged or artificially high-symmetry structure. By using a combined strategy of a specially-designed supercell model, band unfolding mechanism and topological invariant calculation, we show the topological phase transition under alloy disorder at an atomic resolution, with all E vs. k band dispersion restored. Our concept goes beyond the 'monomorphous' alloy theory, which assumes a single local environment for all alloy atoms. For (PbSe)1−x(SnSe)x alloy, we find a Weyl semimetallic, sequential band inversion regime between normal insulator and topological crystalline insulator phases, even at zero external magnetic field, which is unexpected and can only be explained by the atomistic alloy disorder effect. Our findings expand the horizons for designing and predicting new physics, which originates not from pre-existed symmetries in building blocks but from the symmetry lowering by applying as a disordered alloy.
限时免费阅读原文,登录后可下载
扫描或长按二维码,识别后直达原文页面,或点此查看原文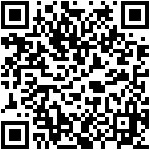 2. Charge control of fluorescent probes to selectively target the cell membrane or mitochondria: theoretical prediction and experimental validation
Mater. Horiz., 2019, Advance Article
DOI: 10.1039/c9mh00906j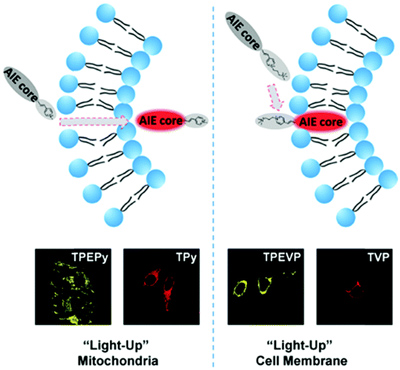 Fluorescent probe discovery still proceeds largely through expensive trial-and-error experiments, because the intrinsic mechanism of fluorescent probes at the molecular level is not unraveled. Exploring material design strategies by computational methods to complement and assist experimental material design and synthesis is an effective way. In this manuscript, we report a strategy for designing novel fluorescent probes which can selectively target the cell membrane or mitochondria, by multiscale computational modeling. The innovative concept is realized by combining large-scale molecular dynamics simulations and the hybrid QM/MM model protocol, firstly to demonstrate the conformations of fluorescent probes in a complex cell membrane environment and then to characterize the fluorescent emission of the probes in this environment. We identify the specific roles (permeation ability control or fluorescent emission control) of different functional groups of the fluorescent probes in their targeting process, and then we design and synthesize fluorescent probes to selectively "light-up" the cell membrane or mitochondria. Validated by experiments, the designed fluorescent probes show excellent bioimaging behaviour with high selectivity on different subcellular organelles. This demonstrates the power of the proposed concept, which should be applicable to the design of a wide range of clinical materials.
限时免费阅读原文,登录后可下载
扫描或长按二维码,识别后直达原文页面,或点此查看原文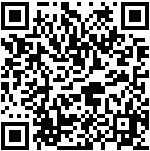 3. The impact of nanoparticle shape on cellular internalisation and transport: what do the different analysis methods tell us?
Mater. Horiz., 2019, Advance Article
DOI: 10.1039/c9mh00664h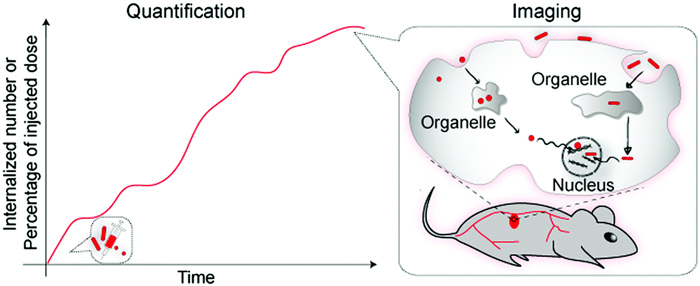 This article focuses on how nanoparticle shape affects the cellular internalisation and transport of nanoparticles inside cells and what the different analytical methods for determining nanoparticle internalisation by cells tell us. Rod-shaped nanoparticles typically show greater cellular internalisation relative to spherical nanoparticles, although there are studies with contradictory conclusions. The contradiction may be a result of differences in the materials being used in the comparison and/or a result of the analytical method employed. Finally, future opportunities in studying cellular internalisation with 3D cell-culture models and light-sheet microscopy are discussed.
限时免费阅读原文,登录后可下载
扫描或长按二维码,识别后直达原文页面,或点此查看原文

Chemical Communications (IF: 6.164)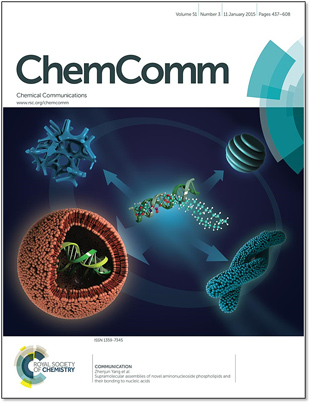 1. In Situ Chemical Redox and Functionalization of Graphene Oxide: Toward New Cathodic Photoelectrochemical Bioanalysis
Chem. Commun., 2019, Advance Article
DOI: 10.1039/C9CC03877A

This report outlines the first exploration of graphene oxide (GO) itself as a light harvesting material with an innovative in situ chemical redox and functionalization (CRF) strategy for versatile and high-throughput cathodic photoelectrochemical (PEC) bioanalysis.
限时免费阅读原文,登录后可下载
扫描或长按二维码,识别后直达原文页面,或点此查看原文