RSC主编推荐:纳米领域精彩文章快览(免费阅读原文)
英国皇家化学会(RSC)是一个超过175年历史的面向全球化学家的非营利会员制机构,旗下拥有44种期刊,其中很多在化学领域有很高影响力。为了进一步帮助广大读者追踪科技前沿热点,X-MOL团队与英国皇家化学会合作,推出英国皇家化学会期刊主编推荐的精彩文章快览,本期文章属"纳米领域",英文点评来自英国皇家化学会期刊的主编。如果大家对我们的解读有更多的补充和点评,欢迎在文末写评论发表您的高见!
Chemical Science (IF: 9.556)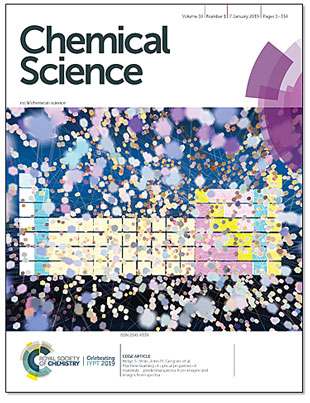 1. Table-salt enabled interface-confined synthesis of covalent organic framework (COF) nanosheets
Chem. Sci., 2020, Advance Article
DOI: 10.1039/C9SC05082E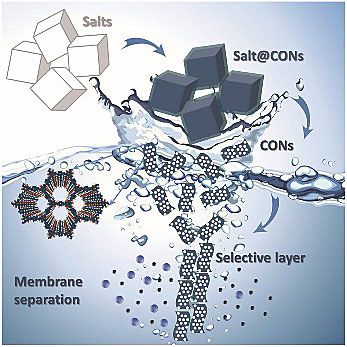 Scientists from Nanjing Tech University report a strategy to prepare few-layered COF nanosheets (CONs) based on interface-confined synthesis, using table salt as the sacrificial substrate. The generalisable method enables the synthesis of four different kinds of CON. The CONs are used in membrane separation and due to the defect-free stacking of CONs with thin thicknesses and large lateral sizes on porous substrates, the membranes precisely separate similarly sized dyes and allow ultrafast water permeation.
Open Access(可免费阅读原文)
扫描或长按二维码,识别后直达原文页面,或点此查看原文

2. Biomimetic nanochannels for the discrimination of sialylated glycans via a tug-of-war between glycan binding and polymer shrinkage
Chem. Sci., 2020, Advance Article
DOI: 10.1039/C9SC05319K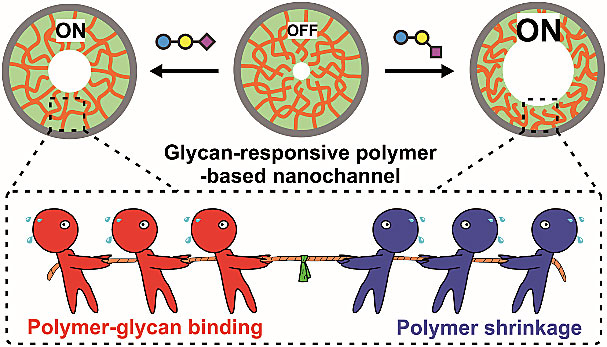 Sialylated glycans attached to cell surfaces mediate various cellular processes. Researchers from China report a biomimetic nanochannel system integrated with responsive polyethyleneimine-g-glucopyranoside to precisely determine sialylated glycans. Analyses revealed a tug-of-war mechanism between polymer-glycan binding and polymer shrinkage, allowing the sensitive discrimination of sialylated glycan linkage isomers, α2–3 and α2–6 linkage. The competition mechanism could provide a design principle for recognition or sensing systems involving negatively charged target biomolecules.
Open Access(可免费阅读原文)
扫描或长按二维码,识别后直达原文页面,或点此查看原文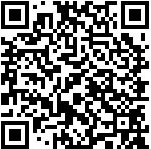 Nanoscale Horizons (IF: 9.095)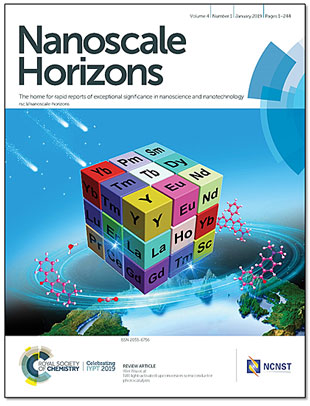 1. Roles of interfaces in the ideality of organic field-effect transistors
Nanoscale Horiz., 2020, Advance Article
DOI: 10.1039/C9NH00694J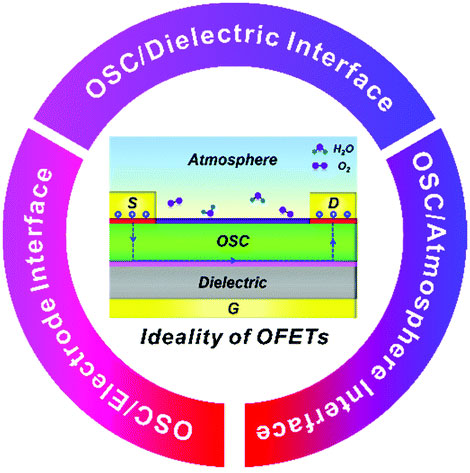 Organic field-effect transistors (OFETs) are fundamental building blocks for flexible and large-area electronics due to their superior solution-processability, flexibility and stretchability. However, many OFETs still suffer from non-ideal behaviours, such as gate-dependent mobility, so it is important to understand the origins of these non-idealities. This review will focus on the recent progress in investigating the non-ideal behaviors of OFETs. In particular, the roles of interfaces, including the organic semiconductor (OSC)/dielectric interface, OSC/electrode interface and OSC/atmosphere interface, in determining the ideality of OFETs are summarized. Viable approaches through interface optimization to improve the device ideality are also reviewed. Finally, an overview of the outstanding challenges as well as the future development directions for the construction of ideal OFETs is given.
限时免费阅读原文,登录后可下载
扫描或长按二维码,识别后直达原文页面,或点此查看原文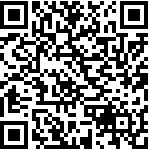 2. A 3D porous FeP/rGO modulated separator as a dual-function polysulfide barrier for high-performance lithium sulfur batteries
Nanoscale Horiz., 2020, Advance Article
DOI: 10.1039/C9NH00532C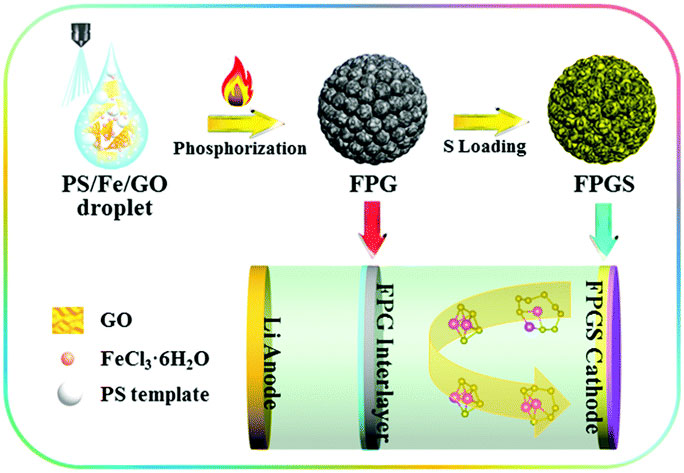 Transition metal phosphides (TMPs) have been regarded as potential host materials in lithium–sulfur batteries (LSBs). Iron phosphide (FeP) possesses good thermal stability and metallicity, and it is an electrocatalyst that can effectively trap the polar polysulfides and expedite the redox reactions of the polysulfides. Here, a dual-function cathode structure is designed to enhance the electrochemical performance of LSBs. The host material of 3D porous FeP/rGO microspheres is prepared by spray-drying and phosphorization. Iron phosphide (FeP) nanoparticles act as a catalyst to accelerate polysulfide conversion and as designated sites for adsorption. Density functional theory (DFT) calculations also verified the strong interactions between the FeP(111) surface and the sulfur species. The 3D rGO porous conductive network not only affords enough space for sulfur loading, but also physically adsorbs polysulfides. Finally, the 3D porous FeP/rGO microsphere modified separator plays a significant role in suppressing the migration of polysulfides through physical and chemical synergistic effect. This work demonstrates that the successful combination of FeP and a 3D structure can effectively improve the electrochemical performance of LSBs.
限时免费阅读原文,登录后可下载
扫描或长按二维码,识别后直达原文页面,或点此查看原文

3. Thickness of elemental and binary single atomic monolayers
Nanoscale Horiz., 2020, Advance Article
DOI: 10.1039/C9NH00658C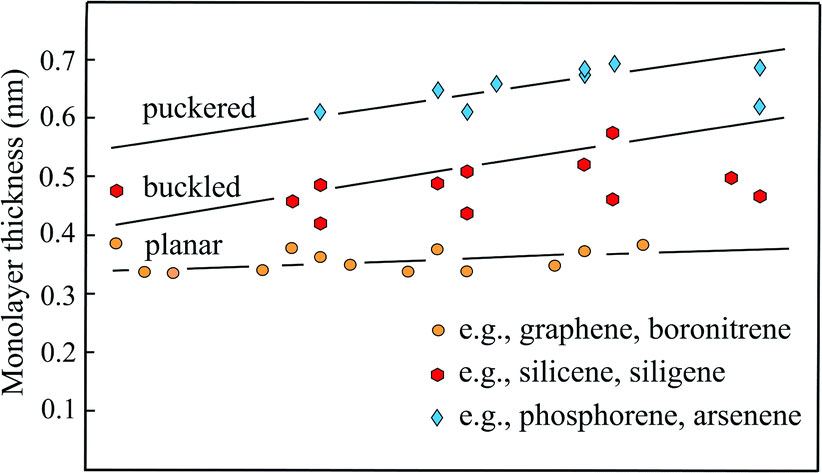 The thickness of monolayers is a fundamental property of two-dimensional (2D) materials that has not found the necessary attention. It plays a crucial role in their mechanical behaviour, the determination of related physical properties such as heat transfer, and especially the properties of multilayer systems. Measurements of the thickness of free-standing monolayers are widely lacking and notoriously too large. Consistent thicknesses have been reported for single layers of graphene, boronitrene, and SiC derived from interlayer spacing measured by X-ray diffraction in multilayer systems, first-principles calculations of the interlayer spacing, and tabulated van der Waals (vdW) diameters. Furthermore, the electron density-based volume model agrees with the geometric slab model for graphene and boronitrene. For other single-atom monolayers DFT calculations and molecular dynamics (MD) simulations deliver interlayer distances that are often much smaller than the vdW diameter, owing to further electrostatic and (weak) covalent interlayer interaction. Monolayers strongly bonded to a surface also show this effect. If only weak vdW forces exist, the vdW diameter delivers a reasonable thickness not only for free-standing monolayers but also for few-layer systems and adsorbed monolayers. Adding the usually known corrugation effect of buckled or puckered monolayers to the vdW diameter delivers an upper limit of the monolayer thickness. The study presents a reference database of thickness values for elemental and binary group-IV and group-V monolayers, as well as binary III–V and IV–VI compounds.
限时免费阅读原文,登录后可下载
扫描或长按二维码,识别后直达原文页面,或点此查看原文